About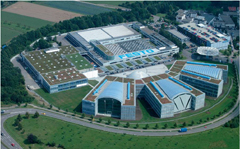 Festo is a family owned company founded in 1926. Festo employs more than 12000 people in 57 countries. Headquarter and origin is Esslingen, Germany. Festo develops, produces and markets components and systems and provides services for industrial automation in about 200 different branches worldwide. The branch "Festo Didactic" delivers learning systems for automation into educational institutions from school to university level and for company training worldwide.
Role within the EU Project
Within networks with customers and suppliers and based on scientific support from universities in Germany (RWTH Aachen, Technische Universität München) and USA Festo has developed the expertise on Mass Customization and education to be transferred. Since 2006 Festo runs a major project on "Applied Knowing" at the Ludwig-Maximilians-University, Munich to deepen the scientific foundation on neuroscience and systems theory with respect to education. Festo runs its own Festo Academy and the public funded Festo Lernzentrum Saar.