About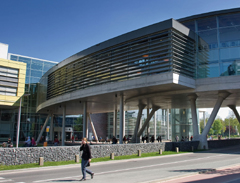 Deltion College is a Regional Education centre with a broad array of educational and training opportunities. Every year they provide upper secondary vocational education and training to over 15.000 youth and adults. They also offer education and consultation to institutions, businesses and government agencies. Their training courses prepare to enter or re-enter the job market with confidence. They welcome people from all walks of life with open arms and take care to provide a secure learning environment with individual attention and support. The management and teachers of their department Mechatronics are highly motivated to participate in this project. The College is member of many national networks providing the possibility to disseminate the project results in an optimal way.
Role within the EU Project
We want to develop a new curriculum fitting the students needs and make the curriculum suitable for the new learning environment. Design and implementation of a MC4VED configurator for a mechatronics and mechanical engineering curriculum to improve students motivation and learning outcomes/sustainability. We want to change the content of the curriculum during the project period by developing cases and improving the curriculum.

Benefits:
More students leaving school with a qualification
Improvement students satisfaction
Effective educational route
Tempo differentiation
Recognition of earlier acquired skills and reducing costs
Evaluation criteria:
Developing two cases, testing the cases and adjusting the cases.
Implementing the cases in the curriculum.
Measuring students and teachers satisfaction.
Measuring companies involvement.
Deltion wants to be a reliable partner among the project partners.